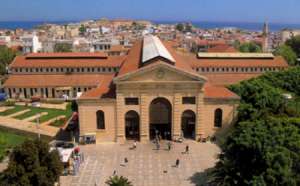 The Municipal Market
An imposing and rather fine cross shaped building with doors on all four sides. It houses butchers and fishmongers, fruit and vegetable sellers and purveyers of a multitude of herbs and spices, as well as general wares. It is considered one of the finest indoor markets in Europe. To build it the central bastion of the city walls was demolished. It was inaugurated in 1913 as part of the celebrations of the unification of Crete with Greece.
Public Gardens
Situated between Papandreas and Tzanakaki streets the public gardens were designed by the Turks in 1870 to a European design. The clock was added between 1924 and 1927 with an unusual tripartite design. The gardens have a cafe, open air auditorium, small animal enclosure and a childrens library.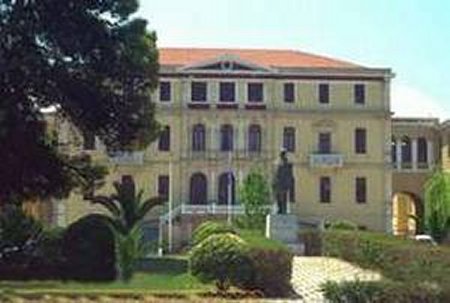 1866 Square and Environs
Surrounding this garden square you'll find taxi ranks, also buses for short journeys west of Chania, ideal for the best local beaches. A few minutes walk north along Kydonias street and you'll come across the KTEL bus station with its distinctive turquoise coloured buses. Buses leave fairly promptly on the half hour and the hour for destinations all over Crete. Visit the site of KTEL for further assistance.