Western Crete Navigation Map
In this map you can see the western part of the island of Crete which include Chania and half of Rethimno. Click in the map to have a complete description of many worth visiting places of Chania Perfecture. We unquestionably recommend to visit all the places shown in this map.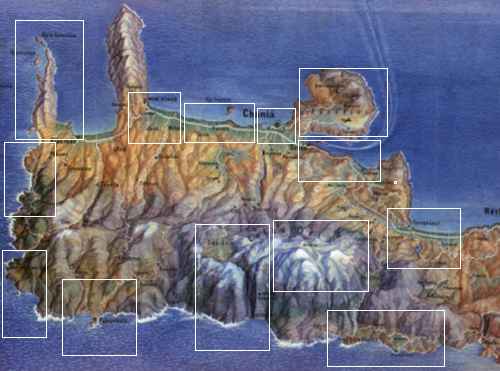 If you are away from Chania, for the moment just surf to our pages and enjoy, if you plan to visit Chania, arrange an excursion, or rent a car, to visit these places. If you already visited Chania, then these pages will bring you back beautifull unforgetable memories.